We're entering the final few days of the Spring Richard Schultz sale from Knoll and time has almost run out to take advantage of 15% savings. In celebration of the awesome line of outdoor pieces included in the sale, here's some interesting history on Richard Schultz and his relationship with Knoll (from Knoll.com).
"Richard Schultz has long been an integral part of the Knoll story. After studying mechanical engineering and design at Iowa State University and the Illinois Institute of Technology in Chicago, Schultz joined Knoll in 1951. His first assignment was to assist Harry Bertoia on the development and production of the Bertoia Wire Collection. This led to an 18-month assignment in Europe, establishing and supervising production of the Bertoia designs for Knoll subsidiaries and licensees. After returning to the U.S., he joined the Design Development Group at the Knoll factory in East Greenville, PA.

Schultz is best known for his outdoor furniture designs. His graceful Petal Table, introduced in 1960, received the design award from Industrial Design magazine. The steel wire-formed 715 Chaise Lounge, which was introduced the following year to complement the Bertoia collection, was selected in 1963 by the Museum of Modern Art for its permanent collection of contemporary furniture. After Florence Knoll moved to a seaside home in Florida, she started sending the design team rusty pieces of furniture, asking them to develope something that could perform in the salty climate. Schultz responded with the aluminum Leisure Collection in 1966.
After leaving Knoll, Schultz continued to have a successful career designing outdoor collections for his own studio. Knoll acquired Richard Schultz Design in 2012, enabling the re-release many of Schultz's classic Knoll designs."
Pieces in the Richard Schultz collection of outdoor furniture are 15% off through Friday, May 24th.
The time has come again for the MidCity Artists Open Studios!
Tour the neighborhood and visit with local artists in their own studios. Here at Vastu, you can chat with and see works from Colin Winterbottom and Brian Petro.
Click the link below for a map of this weekends' participants:
And if you have a smartphone, click here or the main image above for a mobile-friendly app.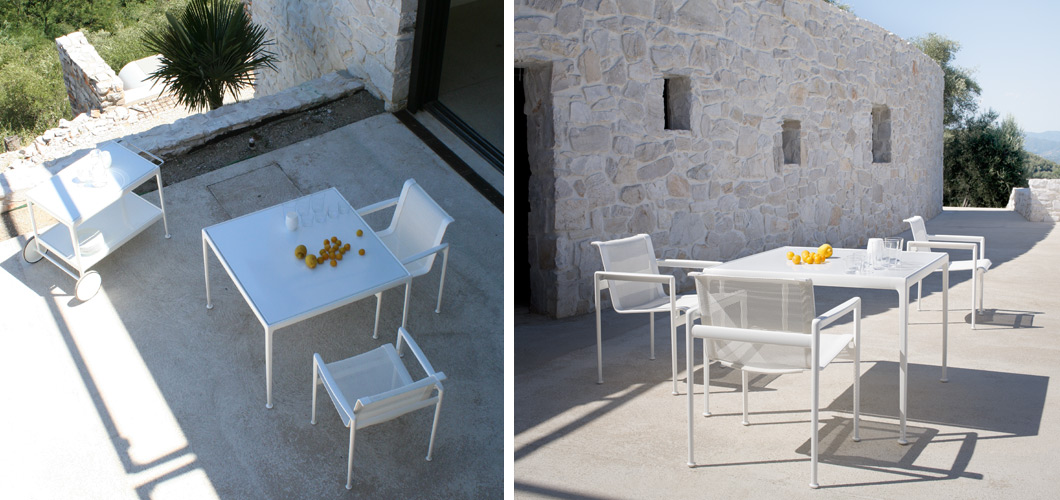 In a surprise announcement, Knoll delivered details of its first sale on the entire Richard Schultz line of outdoor collections since its acquisition in March 2012.
Through May 24th, you can take advantage of 15% OFF on Richard Schultz outdoor designs including 1966®, Petal®, Topiary®, Swell® and Fresh Air Collections. Click here to see Vastu's Richard Schultz online catalog.
What:
Richard Schultz Sale
Where:
Vastu
1829 14th Street NW
Washington, DC 20009
When:
May 10-May 24
So the results are in and while Vastu didn't win "Best Place to Buy Home Furnishings" we did see you guys are showing your support for  a lot of local neighborhood retailers! That's something we can definitely stand behind.
So congratulations are in order for the following winners!
Place to Buy Home Furnishings
Home Goods Store
Vintage Clothing Store
Coffee Shop
Craft Beer Selection, Off Menu Special
Ice Cream Shop
Wine Bar
Sandwich
Place to See Local Music
Great job everyone!
UPDATE – 04/12/2013 – 1:00PM: It was just brought to our attention that Jordan Casale received a runner-up spot for Best Interior Designer. So a big congratulations goes out to Jordan and we wish him the best in his future endeavors!
The 3rd Annual Washington Fine Properties' Home & Design Weekend is a little over a week away!
Don't forget to come out and shop the neighborhood while entering to win the great prizes from the participating retailers.
Vastu will be giving away a pair of custom 18″ square throw pillows in the Maharam fabric of the winner's choice. These fabrics include:
Voyage 'Clover'
Tonus '622′
Aria 'Revel'
Divina '922′
Mechanism 'Emerald'
Letters 'Emerald'
Hallingdal '944′
Topas '976′
Tundra '967′
Flora '986′
You can preview the fabrics by checking out our Home & Design Weekend window display, up now at our Vastu showroom!
For a full list of participating retailers and their prizes, check out the official WFP Home & Design Weekend website.
April 13th & 14th marks the 3rd annual Washington Fine Properties' Home & Design Weekend!
It's a great chance to tour the neighborhood and "Be among the first to see spring fashion trends and new lines, enjoy artists-in-residence original works and learn great home decorating secrets from interior design professionals! This two-day event includes a showcase of new designs and home furnishings, free in-store lectures and hands-on demonstrations conducted by industry experts."
There will also be a chance to win a collection of prizes from the participating retailers, like Vastu, just by visiting their stores and entering. The more stores you visit, the greater your chance of winning!
Stay tuned for more updates as we approach this fun weekend.
Vastu again welcomes artist Brian Petro back to our walls March 25th through early June. From classic floral and sculptural imagery in his signature transfer style, to his fresh new chunky oil paint abstracts and scrawled quirky painted drawings, Brian elicits comfort, joy, and humor in this show.
His work represents his wandering and wondering mind. He credits his style to the dichotomy between his supportive, rural, central-Pennsylvanian upbringing and the brutal independence of urban life. Global travel and urban exploration fuel his search for images, ideas and processes.
Brian is presently represented by galleries in Philadelphia, Washington, DC, and Rehoboth Beach. His work is also on display in venues in Brazil, England, Italy and Hong Kong. Past commercial clients include Absolut Vodka (who commissioned Brian to design the Absolut Dupont Circle Ad), The Ritz Carlton Hotels, Saks Fifth Avenue, and The Library of Congress. Brian has been published in regional and national news magazines and newspapers, and he and his work have been featured on several television shows including HGTV's Curb Appeal and Showhouse Showdown
To see more samples of his art and to learn more about Brian, please visit www.brianpetro.com, see him on YouTube.
To arrange a tour of Brian's studio, located in the lower showroom here at Vastu, please contact him directly at (202) 270-7352 or brianpetroartist@yahoo.com.
Anybody who's been watching or listening to the local news in the past couple of days has probably heard of Snowquester, the name for a seemingly impending snowstorm full of precipitation, wind gusts, thundersnow and even power outages. Gross.
With 4-8 inches forecasted for the area, it's probably safe to stay inside where you can be warm and toasty if you still have power. For those of you lucky enough to own an EcoSmart Fire fireplace you should be fine even if the lights do flicker..
Freestanding with no need for a vent, flue or gas lines EcoSmart Fire fireplaces are a great way to stay warm when winter weather hits…even this late in the season.
***If you're in need of fuel, we are currently stocked up!
Fuel sells by the gallon/$25 or by the case (4 gallons)/$80.***
Anybody familiar with the Platner collection from Knoll can probably appreciate the way Warren Platner  made comfortable, sculptural and beautiful furniture from something as simple as bent wire. Reintroduced in August 2012, the Platner Easy Chair + Ottoman follow this same design aesthetic at a much larger scale.
From Knoll:
"Since the mid-sixties, Warren Platner's collection of seating and tables using nickel-plated bent wire as a structural and decorative element has captivated furniture enthusiasts. While many Platner Collection pieces have been in continuous production, the Easy Chair and Ottoman were produced between 1966 and 1988.

The hand manufactured Easy Chair, a popular sculptural icon paring geometry and color, is the epitome of curvy comfort; it is available with or without the Ottoman, which can also be used independently."
The Platner Easy Chair + Ottoman is part of the upcoming Knoll Classics Sale (Feb. 25th – Mar. 3rd) and is eligible for 15% Off and FREE in-home white-glove delivery for orders delivered to the DC Metro Area.
No stranger to the walls of the Vastu showroom, Allen Levy is back with new captivating pieces. His compositions play on the concepts of color, light and luminosity while flowing between the abstract and expressionistic.
"My paintings are driven by chance through layering, mixing, and pouring, to create a composition that is truly unique. As I paint, ideas emerge providing new opportunities and directions for me to explore and expose – but, I am also aware of my original scope of work which is structured and planned. The images often resemble "dreamscapes" of the landscape – a sunset, the weather, or even a season, but, all are subject to interpretation. As with every dream, each is unique, limitless, and truly one-of-a-kind."
WHERE:
Vastu
1829 14th St NW
Washington, DC 20009
202-234-8344
WHEN:
January 22nd, 2013 through March 24th, 2013