It's really been a great year here at Vastu. In the last 10 years, we have loved both seeing the growth in the area and developing relationships with our clients near and far.
As a way of saying "Thank You", we're introducing our Steven Anthony Holiday Sale!
Starting Black Friday (November 29th) and ending Sunday, December 8th, we're offering 15% off all new Steven Anthony upholstered furniture orders!
Design and create the perfect custom piece for your home with the help of one of our in-store designers!
Choose from hundreds of styles of sofas, sectionals, chairs, benches, ottomans, beds…the list goes on and on.
Pick the style, size, fabric and finish that's right for you and we'll have it made by Steven Anthony himself in here in the USA (Los Angeles, to be exact).
WHAT
The Steven Anthony Holiday Sale
15% OFF all new orders
WHEN
Friday, November 29th – Sunday, December 8th
WHERE
Vastu
1829 14th Street NW
Washington, DC 20009
Come celebrate Vastu's 10th Year on 14th Street!
Jason Claire and Eric Kole opened Vastu in 2003 with one goal in mind: to bring comfortable, modern, custom designs to Washington, DC.
While the neighborhood may have changed drastically since then, one thing still remains true: our commitment to providing you with the best shopping experience on 14th Street. Jason and Eric, along with new Vastu co-owner Matt, would like to thank you for 10 great years and invite you to celebrate with 20% off all new Steven Anthony custom upholstered furniture orders*. Custom-design and personalize the sofa, occasional chair, or bed you've always wanted!
Check out our online catalog and start thinking about which Steven Anthony piece would look perfect in your space.
WHAT:
Vastu's 10th Anniversary Sale
WHEN:
July 27th through August 4th
WHERE:
Vastu
1829 14th Street NW
Washington, DC 20009
*20% Off New Steven Anthony Orders Only. Not to be combined with any other discounts or promotional offers. Does not apply to COM/fabric orders or delivery charges.  Additional exclusions may apply.
It's the final weekend of the Herman Miller Summer Sale and your final chance to receive 15% off the entire Herman Miller catalog. If you haven't done your shopping yet what are you waiting for?
To give you that little extra push, here's an amazing set of photos from Herman Miller of their collection.
So remember, you have until Monday (close of business) to take 15% off all Herman Miller products and orders over $500 that are delivered to the DC Metro Area receive Free In-Home, White-Glove Delivery.
Click Here to View the Herman Miller Collection on VastuDC.com
Want to be notified with details of the next sale at Vastu? Sign up and join our email list.
Rogers's work in encaustic last graced Vastu's walls in September of 2011 and we're excited to welcome him back with new art on Monday, June 3rd.
The works in Me Two represent for Rogers a reconciliation that reaches beyond the combination of paint and encaustic materials. These images attempt to depict the geography of his past and present, sharing tautness and spontaneity in an exploration of duality and contrast.
"I'm interested in the delineation of opposing forces, aspects of polarity, the movement of small particles, gravity, the overworked, the reductive and finding the spaces in between."
WHO:
Rob Rogers
WHERE:
Vastu
1829 14th St NW
Washington, DC 20009
202.234.8344
WHEN:
June 3rd – August 4th, 2013
We're entering the final few days of the Spring Richard Schultz sale from Knoll and time has almost run out to take advantage of 15% savings. In celebration of the awesome line of outdoor pieces included in the sale, here's some interesting history on Richard Schultz and his relationship with Knoll (from Knoll.com).
"Richard Schultz has long been an integral part of the Knoll story. After studying mechanical engineering and design at Iowa State University and the Illinois Institute of Technology in Chicago, Schultz joined Knoll in 1951. His first assignment was to assist Harry Bertoia on the development and production of the Bertoia Wire Collection. This led to an 18-month assignment in Europe, establishing and supervising production of the Bertoia designs for Knoll subsidiaries and licensees. After returning to the U.S., he joined the Design Development Group at the Knoll factory in East Greenville, PA.

Schultz is best known for his outdoor furniture designs. His graceful Petal Table, introduced in 1960, received the design award from Industrial Design magazine. The steel wire-formed 715 Chaise Lounge, which was introduced the following year to complement the Bertoia collection, was selected in 1963 by the Museum of Modern Art for its permanent collection of contemporary furniture. After Florence Knoll moved to a seaside home in Florida, she started sending the design team rusty pieces of furniture, asking them to develope something that could perform in the salty climate. Schultz responded with the aluminum Leisure Collection in 1966.
After leaving Knoll, Schultz continued to have a successful career designing outdoor collections for his own studio. Knoll acquired Richard Schultz Design in 2012, enabling the re-release many of Schultz's classic Knoll designs."
Pieces in the Richard Schultz collection of outdoor furniture are 15% off through Friday, May 24th.
The time has come again for the MidCity Artists Open Studios!
Tour the neighborhood and visit with local artists in their own studios. Here at Vastu, you can chat with and see works from Colin Winterbottom and Brian Petro.
Click the link below for a map of this weekends' participants:
And if you have a smartphone, click here or the main image above for a mobile-friendly app.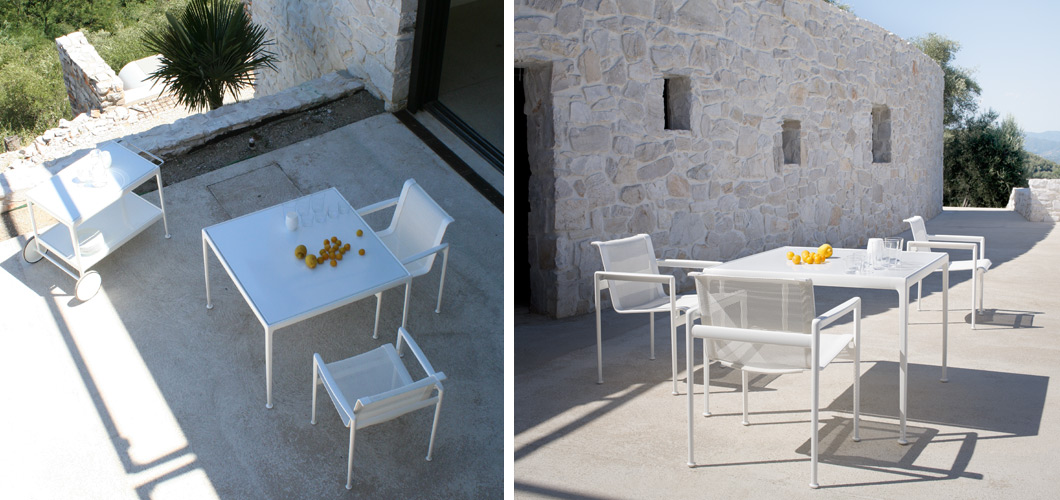 In a surprise announcement, Knoll delivered details of its first sale on the entire Richard Schultz line of outdoor collections since its acquisition in March 2012.
Through May 24th, you can take advantage of 15% OFF on Richard Schultz outdoor designs including 1966®, Petal®, Topiary®, Swell® and Fresh Air Collections. Click here to see Vastu's Richard Schultz online catalog.
What:
Richard Schultz Sale
Where:
Vastu
1829 14th Street NW
Washington, DC 20009
When:
May 10-May 24
So the results are in and while Vastu didn't win "Best Place to Buy Home Furnishings" we did see you guys are showing your support for  a lot of local neighborhood retailers! That's something we can definitely stand behind.
So congratulations are in order for the following winners!
Place to Buy Home Furnishings
Home Goods Store
Vintage Clothing Store
Coffee Shop
Craft Beer Selection, Off Menu Special
Ice Cream Shop
Wine Bar
Sandwich
Place to See Local Music
Great job everyone!
UPDATE – 04/12/2013 – 1:00PM: It was just brought to our attention that Jordan Casale received a runner-up spot for Best Interior Designer. So a big congratulations goes out to Jordan and we wish him the best in his future endeavors!
The 3rd Annual Washington Fine Properties' Home & Design Weekend is a little over a week away!
Don't forget to come out and shop the neighborhood while entering to win the great prizes from the participating retailers.
Vastu will be giving away a pair of custom 18″ square throw pillows in the Maharam fabric of the winner's choice. These fabrics include:
Voyage 'Clover'
Tonus '622′
Aria 'Revel'
Divina '922′
Mechanism 'Emerald'
Letters 'Emerald'
Hallingdal '944′
Topas '976′
Tundra '967′
Flora '986′
You can preview the fabrics by checking out our Home & Design Weekend window display, up now at our Vastu showroom!
For a full list of participating retailers and their prizes, check out the official WFP Home & Design Weekend website.
April 13th & 14th marks the 3rd annual Washington Fine Properties' Home & Design Weekend!
It's a great chance to tour the neighborhood and "Be among the first to see spring fashion trends and new lines, enjoy artists-in-residence original works and learn great home decorating secrets from interior design professionals! This two-day event includes a showcase of new designs and home furnishings, free in-store lectures and hands-on demonstrations conducted by industry experts."
There will also be a chance to win a collection of prizes from the participating retailers, like Vastu, just by visiting their stores and entering. The more stores you visit, the greater your chance of winning!
Stay tuned for more updates as we approach this fun weekend.