Etsy Find: Eames Moving Announcement Postcards
Have you moved recently? What better way to let your friends and family know by way of these charming postcards made by Etsy seller SweetPerversion. Featuring a hand-drawn silhuoette of the Eames Molded Plywood Lounge Chair on a simple card, these postcards will get the message across of your "new digs" while hinting at your love of mid-century modern classics.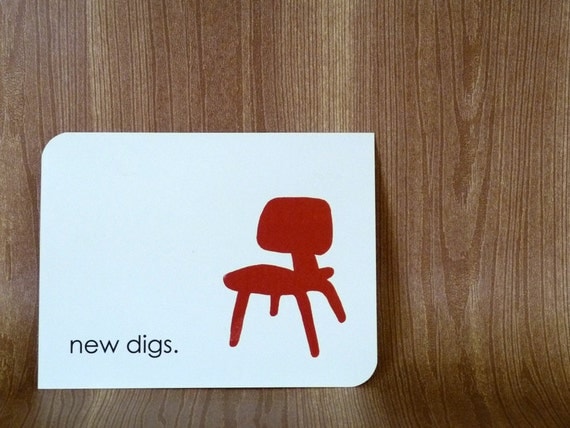 And if these moving announcement postcards are your style, then check out these holiday cards (also from SweetPerversion). How cute!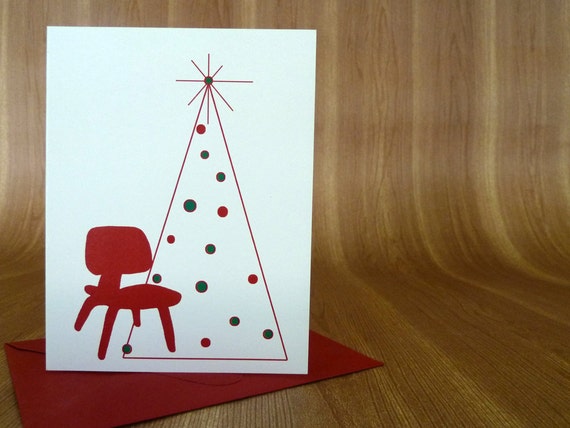 Comments