10.31.14
It is with great sadness that we announce that Vastu will be closing soon.
It has been a wonderful 11 1/2 years and we are very sorry to see it end. We simply couldn't absorb the financial burden caused by increased costs and lowered revenue during last year's short change in ownership.
During our time on 14th St, we have taken great pride and delight in being invited into your homes and lives, asked to help make them a little more comfortable and stylish, and we cherish the friendships we've made along the way. It has been an adventure watching the neighborhood go from a retail wasteland where we needed to bring lunch if we wanted to eat that day to one where there are seemingly endless options for all-day drunken brunches.
Our closing isn't immediate and we will of course be delivering orders to those of you who still have them outstanding.
If you have been considering a new order, please contact us immediately to discuss this, as we will be able to help you in the short term and we would appreciate the support.
We will also be selling all of our current showroom inventory effectively immediately. We are not planning on opening another location, so we will be discounting everything substantially to clear out all of our stock. We still have a store full of wonderful items that we'd love to see go to good homes, like shelter puppies but without the housetraining and shoe-chewing… Our operating hours will be changing to Wed – Sat, 11-7, and Sun 12-5. If you would like to schedule an appointment during our closeout sale, please contact Craig at the store.
Again, thank you for your support, business, and friendship during our time in the Mid-city neighborhood.
We are very grateful.
Jason Claire & Eric Kole
10.17.14
It's that time of year again that's become super popular with all of our local art lovers: the Mid City Artists Fall Open House!
This weekend only, you can stroll through the neighborhood and visit with a variety of artists in their own studios. Enjoy the cool fall weather while you "discover painting, photography, sculpture, glass, mixed media, prints and much more".
Here at Vastu, on the lower level, you'll find the studios of Colin Winterbottom and Brian Petro.
Click Here for a downloadable map or stop by the showroom and pick one up.
10.14.14
Minetti moved to Arizona from her native Brooklyn in 1984. She received her BA in studio art from Rutgers University, and her MA in Art from Arizona State University. She worked as President of Arizona Women's Caucus for Art 1987-89. She was affiliated with MARS Art Space, an artist run gallery in Phoenix as an Artist Member (1989-96), and a Board Member (1994-96). Her last position was as exhibit curator for the Department of Archives and Special Collections, University Libraries, Arizona State University. She lives in Gilbert, Arizona and Lewes, Delaware.
Rose Minetti's method transformed from spontaneous strokes to deliberate strokes yet her concepts have remained constant.
"My work reflects my interest in the environment; natural, as in geology/land and artificial, as in structure/architecture. My imagery is an abstraction of what I see and experience in the natural and artificial environment. My recent work is defined by the grid and a stroke gleaned from calligraphy. I experiment with color relationships, particularly neutrals, looking at how colors effect other, creating shades and values that are unique."
Rose Minetti's works will be on display in the Vastu showroom and available for purchase through December 2014.
09.24.14
The Knoll Space Sale is well under way and there may be some of you wondering how you can make your Knoll piece really special and unique. One of the answers lies in the fabric.
Take, for example, Arrezo by Dorothy Cosonas for Knoll Luxe.
Arezzo is an artisanal velvet upholstery that was inspired by a retrospective at the Metropolitan Museum of Art on the work of the late fashion designer Alexander McQueen. This large scale pattern was created by marrying computer driven printing and hand manipulation. The end result is a random pattern where no two yards are alike.
A large-scale pattern like Arrezo's is sure to stand out and look amazing, no matter the application.
09.19.14
The Knoll Space Sale Starts Today!
Vastu is excited to announce the start of the annual Knoll Space Sale!
Take 15% OFF and receive FREE in-home white-glove delivery on all Knoll orders placed through September 30th.
Enjoy great savings on timeless modern designs, then choose from hundreds of fabrics and finishes to make it your own!
Check out some of our favorite classic pieces, as well as some new additions to the Knoll catalog, below:
09.15.14
From September 19th through September 30th, we're giving you the chance to save big on the entire Knoll Space catalog!
Take 15% OFF all new orders of iconic furniture designs for your home's living, dining and working spaces.
On top of that, all Knoll orders placed between the 19th and 30th will be eligible for FREE in-home white-glove delivery.
Preview the Knoll catalog here and contact us today for additional details.
What: Knoll Space Sale
When: September 19th – September 30th, 2014
Where: Vastu – 1829 14th Street NW, Washington DC 20009 / www.VastuDC.com / 202.234.8344
08.11.14
As we say goodbye to Albert Schweitzer's quirky Critters, we say hello to artist Duane Cregger's Continuum.
Continuum:
Spanning three distinct series of paintings, Duane Cregger's Continuum is an exhibition of recent work that investigates circular and cyclical processes—physical and metaphysical. These vivid, heavily textured works in oil and acrylic explore and incorporate Cregger's distinct layering and inscribing from earlier work, reinterpreting these elements in a bright abstract narrative of his urban-to-rural migration experience and life in the mountains of Virginia.
Duane Cregger is a contemporary artist working in oils and acrylics. His large, brightly colored and heavily textured works from an abstract narrative of life in Virginia's Blue Ridge Highlands.
Cregger's works will be on display in the Vastu showroom gallery through September 2014.
08.01.14
It's finally here!
The 15th Annual MidCity Dog Days Sale at Vastu is happening this weekend, August 2nd & 3rd
All weekend long, we'll be offering…
15% OFF all new custom Steven Anthony Upholstery orders! This includes sofas, sectionals, chairs, ottomans, beds, and even throw pillows!
Deep discounts on various showroom models and floor samples throughout the store. Between 20% and 80% off! We have home accessories, lighting, chairs, shelving, casegoods…the list goes on and on. Floor sample pieces that have been marked down will be first come-first serve so get here early tomorrow, Saturday, August 2nd.
And when you're done at Vastu, check out what our other MidCity neighbors have in store for you!
07.28.14
Anybody familiar with Vastu's product offerings will know that we love pieces that can be customized and personalized to fit your space and lifestyle. One of the easiest ways we accomplish this in our client projects is through custom upholstery by Steven Anthony!
We've written about Steven (yes, the brand is a real man) many times before, but enough cannot be said about what his work brings to the DC Metro area and beyond. We're able to offer hundreds of styles in any dimension, configuration, fabric, and more!
Once more, Steven Anthony is participating in our MidCity Dog Days sale and offering  15% OFF all styles of sofas, sectionals, chairs, beds, and ottomans. So if you've been considering a new upholstered piece now's the time to take advantage of great savings on exactly what you want!
07.21.14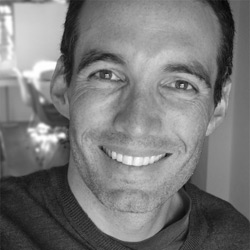 From Knoll:
Daniel Stromborg's young, but already robust career is informed by a variety of evolving professional interests. After studying pre-med and comparative literature at the University of Montana, Stromborg fell into object design and furniture making. He briefly studied Interior Architecture at The School of the Art Institute of Chicago, before moving to Los Angeles to study Environmental Design at The Art Center of Design in Pasadena. It was in this context that Stromborg added brand-based and conceptual work to his interests.

After stints with digital-imaging pioneer April Greiman and furniture designer Richard Holbrook, Stromborg worked with Knoll-designer Don Chadwick. Accordingly, his first introduction to Knoll product design came while he worked as Lead Designer on Chadwick's Spark Series. Stromborg left Chadwick's studio to pursue his own projects full-time and collaborated with Knoll to create the Stromborg Table. He is currently working with his studio – The Creative Common Good – on a variety of contracted projects, creating inventive consumer electronics, residential furniture, and branding.
The Stromborg Table is included in the Knoll Home Office Sale and is eligible for 15% OFF through July 29th!